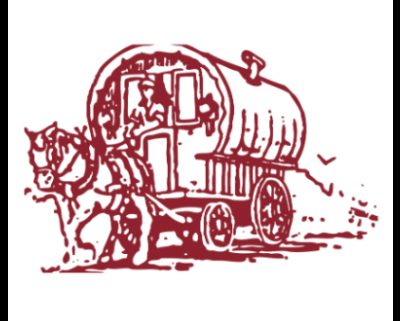 Sunshine, Pizza (!) and cricketing drama….
Following the theatre of the 2017 fixture when it came down to the last ball with Romany needing 6 to win and President Hockin on strike, could this year's game possibly be as tense……?
The Romany 'caravan' headed over to Yapham a couple of players short despite the daily pleas from the match manager and the assurance of a fine tea and glorious weather awaiting us. President Hockin made his seasonal debut alongside the sprightly John Walford and Richard Reynolds for whom it was a local encounter. Yapham very kindly lent us a player (Andy) so at least we could take the field with 10, well 9.5 really, as Matt Knight seemed to be still on the dance floor at the 21st he had attended the night before….
It was the hottest day of the year and as we rocked up, listening to the England football starting, it was slightly dispiriting to see that the opposition had half a dozen 18 yr olds from Pocklington school warming up! No matter, we took the field and two of their young bucks strode out to open their innings.
George opened the bowling from the top end with a tight 5 overs including the dismissal of one opener, clean bowled. After the scorer had asked the name of our other opening bowler, response: 'Walford', his response: 'what as in EastEnders?', a slightly bemused John opened up with an equally tight spell removing the other opener with only 20 or so on the board. Number 3 and 4 bats weren't of the same athletic build as the openers and their run rate quickly slowed. Tight slow bowling from Walford, Hockin and C.Read (with over 150 years' experience between them – and Charlie is 12, so you do the maths…) meant that their scoreboard progress was thankfully limited. Richard Reynolds also bowled a very economical spell and it was only when we picked up another wicket courtesy of C.Read and a retirement did their score board accelerate with a couple of youngsters at the crease at the end. Fielding was tight with John Surtees and Sam Smith sharing the gloves for a tidy display of keeping.
Tea was as good as promised by the match manager (phew,….!), hummus, carrot sticks, pizza, wedges, ciabatta sandwiches, strawberries and meringues, and soon it was time for us to chase down their posted 148 in 35 overs.
D.Read and Sam opened the batting and got off to a brisk start with Sam hitting the first 6 of the match in to the adjoining corn field. Other boundaries followed but then a top edge from Sam saw him back in hut, quickly followed by Read.  Read was slightly unsure how/why he was given out by the overzealous Yapham loan player, however he followed the rule imposed on his children and didn't question the decision but walked back with dignity – only to then moan a bucketful for the rest of the afternoon!! Knighty was now at the crease, sweating the beer out from the night before and complaining of having to run 2s never mind 3s. Yapham bowled tightly with their Pock lads fast and straight and once George was caught at slip (at the second attempt) we needed to steady the Romany ship. Richard decided the best form was attack and he slapped several boundaries and a huge 6 in a display of power hitting before being unlucky to be out to a great catch at mid-on. Knighty contributed a very important 26 before being bowled off his pads but soon we were heading towards 100 up with still a few wickets in hand. C.Read chipped in a valuable few, as did Andy the loan player, but a couple of wickets fell and things started to look tense…..
What you need in these circumstances is experience – our 8th, 9th, 10th batsman all certainly had that and John Surtees sensibly picked off the singles and kept the fast bowlers at bay. John Walford hit a lovely straight drive for 4 and suddenly the scores were tied. Their opening bowler returned, John got one that jumped on him a bit and now it was down to the President again, our last batsman, to find that winning run. The field came in tight, the Pocklington 18 yr old extended his run and the ground fell silent in anticipation…. Peter showed him the makers name with a text book defensive shot straight out of the first edition of the MCC coaching manual. The fielders came closer, the run up got longer, and the next ball slightly faster. Unfortunately, Peter Hockin is just far too good a batsman to get the streaky edge or a Chinese cut which would have done it for us, and instead he hit it too well and the bowler managed to pluck it out the air to secure a tie!
Who would have believed it – two years in a row tension down to the last ball. It makes you think about that extra run we could have perhaps pinched, the generosity of not giving wides when umpiring, but no matter – this was Romany cricket and whilst the win would certainly have been nice, it was as always, an enjoyable way to spend a Sunday. Who doesn't like being in the sunshine, playing a close game, with great teas and good company? So why not get your name down for the next few fixtures…….
http://www.romanycricketclub.com/wp-content/uploads/2017/07/avatar-5.jpg
400
400
Rob Smith
http://www.romanycricketclub.com/wp-content/uploads/2017/07/logo2.png
Rob Smith
2018-08-03 10:32:26
2018-08-03 10:41:11
Romany CC vs Yapham CC - Match Report