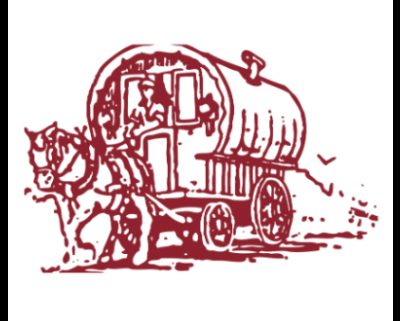 MATCH REPORT SUN 9TH JULY v LOFTHOUSE & MIDDLESMOOR
Although we all enjoyed the game, in lovely weather, (as we always enjoy L & M), this result was a big contrast to our glorious victory at Bolton Percy on last Friday. It was (proposed by them and agreed in advance by Harwood, for the avoidance of doubt…) a 35-over game, and 164 all out in 34 overs was not too bad-though we'd hoped for 200+.
Romany was indebted to the collective Read family-after your scribe had won the toss and elected to bat, Duncan opened with a fine 23 before getting a really good ball which bowled him. Elder son Freddie went on and held the whole side together, making about 70-odd (haven't got scorebook in front of me) and being out only when "going for it", on instructions, with about 6 overs left, and running out of partners.
All others chipped in-new stars Tom Egerton and Charlie Lloyd at 3 and 4 (Tom perhaps somewhat unlucky on LBW decision) , lusty blows from John Surtees, and some scrambling by Geoff Lawler before he ran himself out, Adam Bowen seeking to strike out and young Charlie (CJ) Read confident shot off the mark – Andrew Moore another good not out at no.11.
Tom and Charlie L bowled really well with no luck at all for first 8 overs-the L & M openers simply gave no chances at all. Same story when Rob Smith bowled well, Andrew Moore no luck, Duncan tried an over then it was decided we should change keepers, John Surtees took the gloves so Freddie Read could bowl medium-pace.
At last, the first chance, with half the overs gone and L & M ahead of the rate-a hard one Duncan couldn't quite cling onto-off his son's bowling….
Your scribe decided, after Adam Bowen's excellent bowling at Swinton Park, he should have a go and at last our first and only wicket-(caught, inevitably, by Freddie Read at deepish mid-on).
Young CJ Read came on to bowl with 4 needed and his first ball was excellent, but sadly a swipe off the next brought L & M a deserved victory with time to spare. It should be noted that Romany's fielding never lapsed-CJ Read especially athletic at the top of the hill and Geoff Lawler very safe with a lot of stops to make.
Wonderful tea as always and a good drink afterwards up the hill at the Crown at Middlesmoor.
Nick Hawkins
9th July 2017
http://www.romanycricketclub.com/wp-content/uploads/2017/07/avatar-5.jpg
400
400
Rob Smith
http://www.romanycricketclub.com/wp-content/uploads/2017/07/logo2.png
Rob Smith
2017-08-03 20:36:17
2017-08-03 20:36:57
Romany CC vs Lofthouse & Middlemoor CC - Match Report