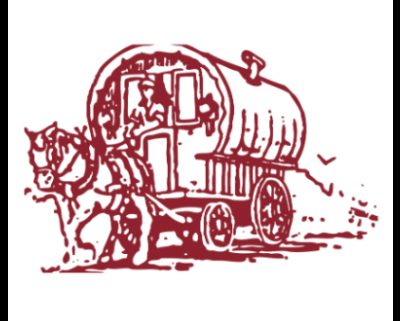 Departing the Harrogate area in shorts, sunglasses and with factor 50 at the ready, the Romany boys rode in the East Riding looking to get things back on track after the shock defeat at Swinton, and to avenge the last ball defeat at Yapham 1 yr ago. Clearly none of us had looked at the weather forecast in the Yapham micro-climate and to find out it was a 'two sweater' day with a howling easterly wind off the north sea dampened the spirits somewhat!
Still not to worry, we had batting and bowling talents in our rank and all that we needed was the tactical genius of Knighty to bring that blend together to deliver a victory. This tactical plan started off with a lengthy discussion with the Yapham captain which somehow resulted in them batting in the agreed format of a 40 over match.
Romany opened with Matt Graham and Rob Beilby who both immediately put pressure on their openers. 'Paddy' their rather less mobile opener, had driven from Dumfries to take part in the match and when Matt clipped his off stump in the first over, it looked like a 350 mile round trip may have been in vain – however in keeping with World Cup trends, the bails didn't tumble and Paddy stayed out in the middle to put on a useful opening stand. This stand was only broken due to an excellent run out by Marcus, the first of three in the Yapham innings (yes you read that correctly, Romany managed 3 run outs!). Matt and Rob were replaced with a father and son 'pincer attack' – the speed and aggression of Tom Edgerton at one end, and the guile and accuracy of Keith at the other. This lead to a mini Yapham collapse with good catches taken by Matt and Steve Hardy (along with a stumping) leaving Yapham reeling at 52-4. This is when tactical know how comes to the fore, and Knighty managed to rotate his bowlers, including a hostile spell of 3 overs from President Hockin, however due to the fact he can't actually count, Knighty was left to bowl the last over himself. Their last partnership, of two lads from Pocklington School, showed us to pick up runs effectively, and also how to reverse sweep part time captain bowlers for 4! Towards the end the Romany fielding wavered slightly amongst the ridged and furrowed outfield, allowing Yapham to reach 180-8 at the close.
Tea lived up to its pre-match billing with hot pulled pork sandwiches being this year's treat, along with exploding meringues that seemed to catch the Romany captain off guard whilst deciding on his batting order. However fuelled up, and with an extra jumper on for all the waiting batsmen, Romany began their innings with the Captain and Steve opening. Their bowling could be classified as gentle (at best) and so it was jolly generous of our Captain to dolly back a slow full toss to allow others to have a go – and have a go they did. Steve and Tom very quickly got to 50s with some excellent aggressive shots along with quick running and once they retired, Matt and Marcus contributed some valuable runs to bring us within sight of victory before Read and Howard took us past our target of 180 with 5 overs to spare.
Good to get the result after losing out for the last couple of years in the final over and a good all round team performance. Copies of score book attached for reference with the learning outcome of the afternoon being: 'don't stay up past midnight making hay, because if you do, you won't make any hay off shite bowlers'
http://www.romanycricketclub.com/wp-content/uploads/2017/07/avatar-5.jpg
400
400
Rob Smith
http://www.romanycricketclub.com/wp-content/uploads/2017/07/logo2.png
Rob Smith
2019-07-24 20:24:07
2019-07-24 20:24:09
Romany CC vs Yapham CC Match Report