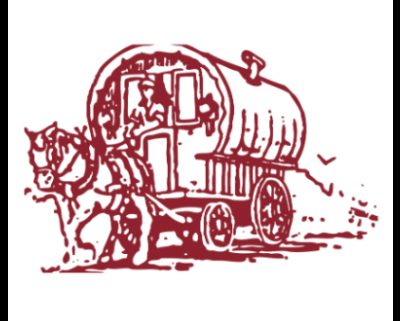 As usual we were warmly welcomed by Mark Cunliffe-Lister at the magnificent Swinton Park, but as he had lost a couple of players that morning he suggested that Romany had a bat whilst he tried to bolster his side. Whilst we offered substitute fielders, the home team were happy to make do with what they had including Mrs Cunliffe-Lister and a couple of youngsters.
Nick Palmer and Harwood, batting together for the first time since the 1994 Sussex tour, opened our account with both of them striking the ball sweetly and quickly getting the scoreboard moving – Nick was the first to go however when he cleanly struck a half volley in to covers, only to pick out their best fielder, Mrs Cunliffe-Lister who took a blinding catch. When asked if it was the first time he had been caught by a woman in jeans, Palmer was heard to reply 'well yes, but only on a cricket pitch….'
Keon batting at 3 was unlucky to be out cheaply, and D.Read and Harwood put on a few before the traditional retirement at 25. C.Read kept the middle order together with 18 not out especially when Rob 'brave' Smith decided to jump out of the way of the ball rather than use his bat! A flurry of runs from George (batting at 11 for turning up late!) brought us to a total of 126 from our 25 overs, which perhaps looked a bit short.
 Tea in the snooker room was as good as ever, with the fruitcake and wensleydale cheese proving a good seller…..
 Keon opening the bowling with some fast and straight deliveries, with his dad giving encouragement from behind the stumps. However it was Rob Bielby who got the first breakthrough as the opener aired one to D.Read who closed his eyes and hung on. Mark Cunliffe-Lister retired at 25 along with their big hitting number 4, which allowed us to run through their middle order. The bowling was rotated with a limit of 3 per bowler and Matt was particularly unlucky not to take a wicket during his tight spell, conceding only 4 runs from his 3 overs. Mrs Cunliffe-Lister had elected to weed her vegetable patch rather than bat, and so the imposing B.Read (9yrs old) made his senior debut, for the opposition – he managed a couple of runs, before the big nasty bully George Holden bowled him! Tight fielding and good catching by Rob, Charlie and Keon meant that we soon had our sights on their number 10, a certain M.Knight who had just come up to watch but had also brought his whites and so offered his services to Swinton.
Grinning nervously, he took his guard, before producing the shot of the day, and steering the ball down a rabbit hole under the tree within the boundary. Romany fielders were bemused as to where the ball had gone, and they managed to run four before it was retrieved from thumpers lair! Knighty then had the temerity to clip Keon for a boundary off his legs, and so the next ball came a bit fuller and faster and removed Knighty's off peg – it was a slow walk back to the 'pavilion' for him!
Swinton had always been up with the required rate and now they had their two retired batsman back in, needing 20 from the last 4 overs. A few boundaries later and Romany were looking down the barrel of defeat, until an inspired bit of captaincy that saw Harwood take his pads off and take the ball. We needed 1 wicket, they needed 4 runs. A couple of tight deliveries built pressure and then their batsman lobbed one up to D.Read who managed to pouch it. A great game and a Romany victory by 3 runs.
A good fun day, with plenty of families spectating and even a confused bunch of Japanese tourists from the hotel taking a moment to shake their heads at the finer points of the game! Perhaps this wasn't one that entirely stuck to the MCC rules……but a fixture that always produces a great game and plenty of enjoyment nonetheless
 – Duncan Read, Match Manager
http://www.romanycricketclub.com/wp-content/uploads/2017/07/avatar-5.jpg
400
400
Rob Smith
http://www.romanycricketclub.com/wp-content/uploads/2017/07/logo2.png
Rob Smith
2018-08-03 10:27:19
2018-08-03 10:40:55
Romany CC vs Swinton Park CC - Match Report