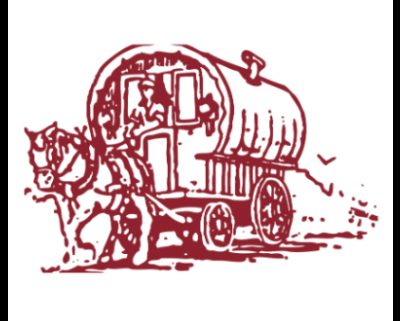 Match Report – Romany CC vs Little Valley CC (at Old Town CC – Hebden Bridge)
Result:
Romany Loss by 20 runs
Little Valley CC 206-4
(S.Shazheen 93*, Soden 27)
(K Egerton 3-19)
Romany CC 186-4
(C Lloyd 102, K Egerton 26, H Williams 24)
(I Hussain 2-13)
Match Manager's Remarks:
I think we were all unsure what to expect of this fixture as it is a new one on the card for Romany this season and in the opposite direction to where we normally find ourselves heading on a Sunday afternoon. We need not have worried as what we found in Hebden Bridge was cricket played very much in the spirit we all enjoy and an extremely warm welcome from another friendly little club.
When we arrived it was clear that the wicket and outfield had taken a bit of a soaking over the last few days, in places it was described as swamp like…and so captain Knight made the correct decision to let the opposition bat first to see what sort of total would be competitive.
With the side we had available we knew we would be a little short of bowling, but we fielded well in difficult conditions and in particular Harwood Williams, Charlie Lloyd and Andrew Moore (who recovered well from a tricky first over) bowled with good accuracy to restrict the scoring somewhat.
The oppositions no.3 batsman, Shazheen, however did take us on and was able to score quickly often advancing far down the wicket whenever the ball was dropped short of a length. In total he hit 16 boundaries in his 93 before sportingly retiring and allowing others to take up the challenge.
Spin did seem to be the most appropriate approach and Keith Egerton bowled a very tight line of left arm getting through his full allocation of 7 overs, only conceding 19 runs and taking 3 wickets into the bargain. Nick Hawkins and Matt Knight also held down one end for 6 overs between them.
After a decent tea, we began our reply. With Knight and Williams opening the innings. It did appear that the bounce of the wicket became less consistent for our innings and Matt took a couple of blows reminiscent of Brian Close back in the 60's (I'm sure Matt remembers watching it on the telly in his late teens)
Matt (15) and Harwood (24) fell in reasonably quick succession having got us off to a good start with a 44-run opening partnership and Tim Halstead (in his first appearance of his 37th Romany season) also fell shortly after for just 1.
This brought together the Charlie Lloyd and Keith Edgerton partnership who put on 91 for the 5th wicket before Keith was caught for 26. Charlie continued his innings supported by Scott Munroe (6*) and accelerated to finish on 102 not out, with 4 consecutive sixes in the final over of the match.
Overall a good day, with two sides well matched in both capability and approach to the game. After the game three of our number were presented with souvenir bottles of beer from Little Valley's namesake brewery in recognition of their efforts while we all enjoyed a well-deserved pint.
Thanks to all those who made themselves available for the match, and to Martin Grayshon for scoring throughout
Man of the Match: Charlie Lloyd, for his superb 102. Just eclipsing (topical!) Keith Egerton who gave a great all-round performance
Rob Smith
21st August 2017
http://www.romanycricketclub.com/wp-content/uploads/2017/07/avatar-5.jpg
400
400
Rob Smith
http://www.romanycricketclub.com/wp-content/uploads/2017/07/logo2.png
Rob Smith
2017-08-21 22:08:15
2017-08-21 22:08:15
Romany CC vs Little Valley CC – Match Report